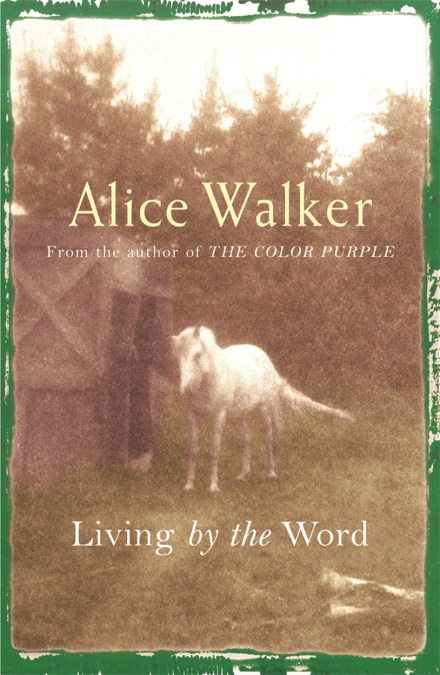 'An extraordinarily diverse collection; pure Walker, fresh-eyed and sassy' NEW YORK TIMES

Living by the Word is a memorable collection of essays, letters and journal extracts from Pulitzer Prize winner, Alice Walker.

In her own immaculate prose, Alice Walker opens an intimate window to her world – whether it be her troubled relationship with her father, her upbringing amidst the poverty of rural Georgia, her daughter Rebecca, or simply her joy in choosing plants for her garden, planning the colours of her home, or relishing the taste of freshly picked vegetables.

In other essays she explores themes such as the nature of dreams, justice, folklore and the role of ancestors. She details the story of Dessie Woods who was sent to jail for murdering her would-be rapist and highlights the role of racism and prejudice in the law's treatment of black women.

Finally we travel with her on her journey to China, to Bali, and a visit to Nine Miles – the birthplace of the legendary Bob Marley.