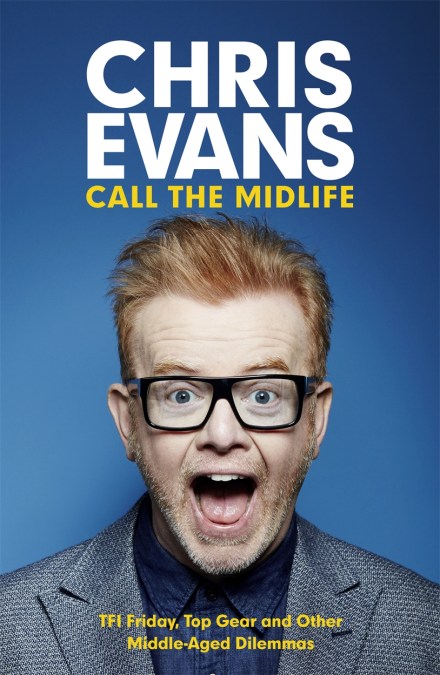 During his run into turning FIFTY, CHRIS EVANS is on a MISSION. To take stock of WHERE HE IS and WHERE HE'S AT in order to figure out how BEST to get the MOST out of what he BELIEVES are the BEST YEARS yet to come.

His typically positive and upbeat journey involves ONE HUNDRED DAYS of contemplation, research, focus, frustration and DECISION MAKING while SECRETLY:

*Training for The London MARATHON
*Bringing back his cult Nineties TV show TFI FRIDAY
*And the small matter of suddenly being asked to take over TOP GEAR.

HEALTH, LOVE, MARRIAGE, SEX, DEATH and even RELIGION all come under his witty microscope as he poses the conundrum – MIDLIFE: CRISIS vs OPPORTUNITY ?

There can only be one winner.
Reviews
With his half-century looming, Chris took stock of where he was in his life. From training for the London Marathon to quitting the booze and bringing back TFI Friday, this is the entertaining story of his midlife rethink