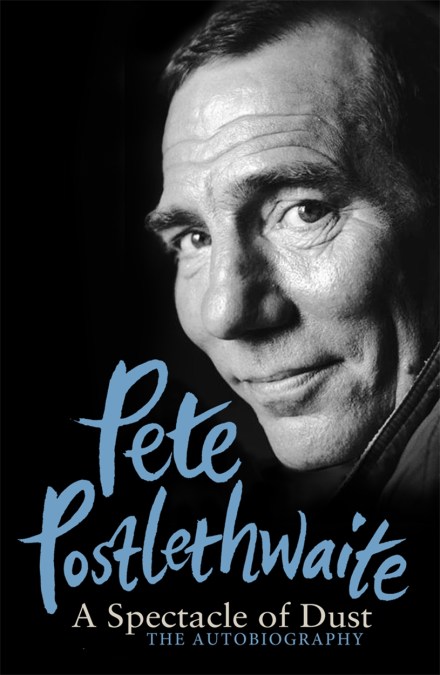 Vibrant and candid memoirs of the late, great British character actor, Pete Postlethwaite.

After training as a teacher, Pete Postlethwaite started his acting career at the Liverpool Everyman Theatre where his colleagues included Bill Nighy, Jonathan Pryce, Antony Sher and Julie Walters. After routine early appearances in small parts for television programmes such as THE PROFESSIONALS, Postlethwaite's first success came with the acclaimed British film DISTANT VOICES, STILL LIVES in 1988. He then received an Academy Award nomination for his role in THE NAME OF THE FATHER in 1993. His performance as the mysterious lawyer "Kobayashi" in THE USUAL SUSPECTS is well-known, and he appeared in many successful films including ALIEN 3, BRASSED OFF, THE SHIPPING NEWS, THE CONSTANT GARDENER, as Friar Lawrence in Baz Luhrmann's ROMEO + JULIET, and in INCEPTION with Leonardo diCaprio.

Pete Postlethwaite was one of the best-loved and widely admired performers on stage, TV (SHARPE, THE SINS) and in cinema. In THE ART OF DISCWORLD, Terry Pratchett said that he had always imagined Sam Vimes as 'a younger, slightly bulkier version of Pete Postlethwaite', while Steven Spielberg called him 'the best actor in the world', about which Postlethwaite said: 'I'm sure what Spielberg actually said was, "the thing about Pete is that he thinks he's the best actor in the world."' This is the story of a diverse and multi-talented actor's eventful life, told in his own candid and vibrant words.