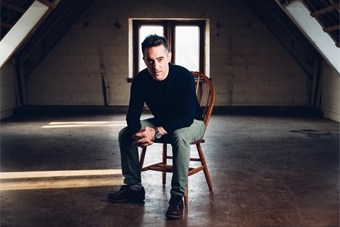 Nathan Englander is also the author of the internationally bestselling story collection FOR THE RELIEF OF UNBEARABLE URGES and WHAT WE TALK ABOUT WHEN WE TALK ABOUT ANNE FRANK
,
and the novel THE MINISTRY OF SPECIAL CASES. Translated into twenty-two languages, he has received a Guggenheim Fellowship, a PEN/Malamud Award, the Frank O'Connor Award,
the Sue Kaufman Prize from the American Academy of Arts & Letters and was a Finalist for the Pulitzer Prize in 2013. He lives in Brooklyn.
http://www.nathanenglander.com
@NathanEnglander
http://www.facebook.com/NEnglander
nathanenglander.tumblr.com/
Read More
By the Author
From the Pulitzer prize shortlisted author of What We Talk About When We Talk About Anne Frank, a brilliant, streamlined comic novel, reminiscent of early…
'One of our most consistently brilliant, bold and funny writers' Dave Eggers 'His writing is liberal in every good sense of the word' Jonathan Franzen…
A FRANK O'CONNOR AWARD-winning, simply stunning short-story collection by one of America's most critically acclaimed young writers. From the up-and-coming young American writer who has…