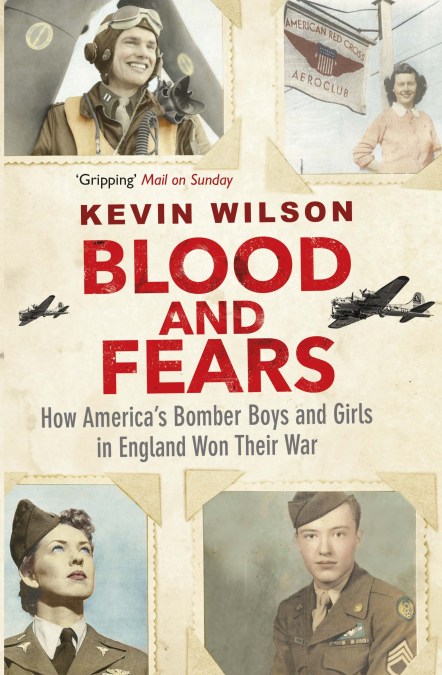 Blood and Fears
How America's bomber boys and girls in England won their war, and how their English allies responded to them.

In this comprehensive history, Kevin Wilson allows the young men of the US 8th Air Force based in Britain during the Second World War to tell their stories of blood and heroism in their own words. He also reveals the lives of the Women's Army Corps and Red Cross girls who served in England with them. Drawing on first-hand accounts, Wilson brings to life the ebullient Americans' interactions with their British counterparts, and unveils surprising stories of humanity and heartbreak.

Thanks to America's bomber boys and girls, life in Britain would never be the same again.
Read More
Reviews
'Mr Wilson's all-guns-blazing history of the USAAF (United States Army Air Forces) boys and girls covers everything from Glenn Miller dances and gifts of silk stockings to nerve-wracking daylight raids over Germany. It flies'
'[A] gripping tribute to the British-based US 8th Air Force during the Second World War'
In the hands of a master craftsman with a keen eye for human detail the story (Wilson) has to tell is as compelling as it is comprehensive.
This is vivid and revealing material.
'Kevin Wilson has gathered together a treasure trove of unique stories from an incredible range of sources. Tense, thrilling and often tragic, his book brings to vivid life the everyday heroism of the American bomber boys'