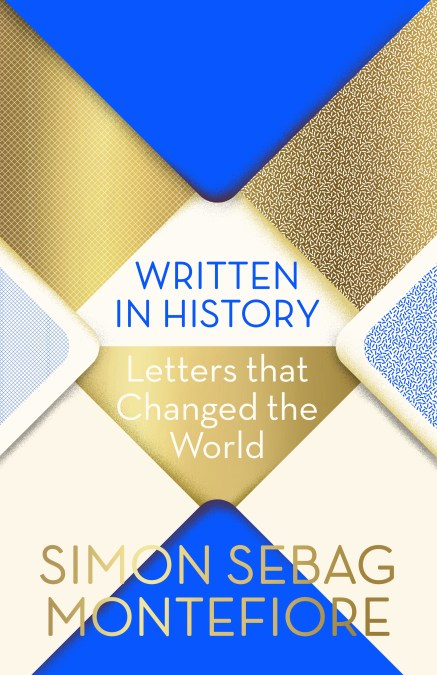 Written in History
WRITTEN IN HISTORY celebrates the great letters of world history, creative culture and personal life. Acclaimed historian Simon Sebag Montefiore selects over one hundred letters from ancient times to the twenty-first century: some are noble and inspiring, some despicable and unsettling; some are exquisite works of literature, others brutal, coarse and frankly outrageous; many are erotic, others heartbreaking. The writers vary from Elizabeth I, Rameses the Great and Leonard Cohen to Emmeline Pankhurst, Mandela, Stalin, Michelangelo, Suleiman the Magnificent and unknown people in extraordinary circumstances – from love letters to calls for liberation, declarations of war to reflections on death. In the colourful, accessible style of a master storyteller, Montefiore shows why these letters are essential reading: how they enlighten our past, enrich the way we live now – and illuminate tomorrow.
Read More
Reviews
Spicy, horrifying, passionate, shocking...and very moving. Fascinating! If you loved Ernst Gombrich's A LITTLE HISTORY OF THE WORLD and are in the mood for another global history from a different angle, this collection of historically significant letters through the ages compiled by Simon Sebag Montefiore might well hit the spot...he has distilled a few millennia of world history into 240 extremely un-boring pages
Lip-smackingly sexy ... Written in History is a cornucopia of emotion. Not all the letters changed the world for everyone. But they all changed the world for someone.
WRITTEN IN HISTORY is a search through the millennia, the result an astonishing array: all human life is here encapsulated, in just a few paragraphs or even just a sentence; all are surprising, and mostly unfamiliar...Everything here is a revelatory marvel, whether a hideous rant from the Marquis de Sade (1783), or the impassioned logic of religious tolerance from Babur to his son Hamayun (1529). Truly the spectrum of human belief and behaviour is revealed in this selection
Entertaining and enlightening . . . Some [letters] are truly revolutionary and visionary . . . Others are very personal . . . but all are fascinating, as are the compiler's comments on each letter, little gems of history in their own right
What sets this book apart from others about great historical correspondence is the author. The esteemed historian's selections, written in settings as far-flung as Ancient Egypt, Renaissance Italy and Stalin's Russia, go some way to illustrate how adaptable the medium of letter writing can be, and his commentary reveals just why they are still important today