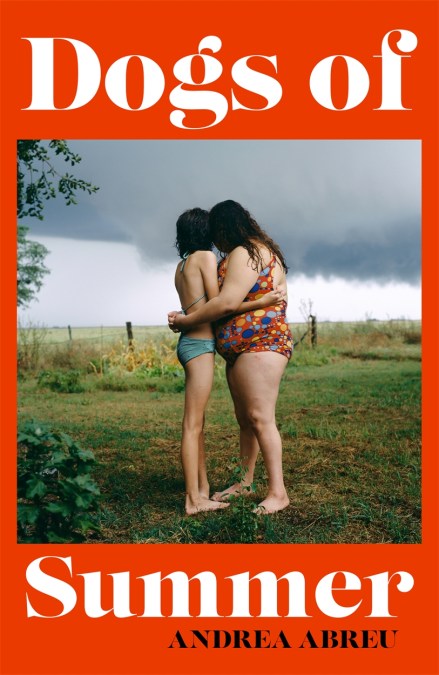 High in the mountains of northern Tenerife, the sun hides behind a seemingly endless ceiling of cloud cover that traps the region's inhabitants in an abject, infernal heat. There, in a ramshackle village far from the island's glamorous beach resorts, two adolescent girls pass a treacherous summer in each other's all-consuming company.


The nine-year-old narrator is known to us only as Shit – a pet name given to her by her best friend Isora. Blonde, brash, beautiful Isora, who isn't afraid to mock the boys around town or gossip with the adults; who, though she is only one year older, has already grown breasts and pubic hair. Together, Shit and Isora wander the streets, shooing away the neighborhood's many pitiful dogs; they try to keep skinny by vomiting up sweets; they dream of shiny BMWs that will take them down to the beach, where they will finally get to enjoy the sea, just like the tourists whose vacation homes Shit's mother cleans for a living. But as June turns to July, and July to August, the narrator's simmering love for her friend erupts into a painful sexual awakening, just as Isora begins to heed the first calls of womanhood. Shit tries to keep up with her, but learns that growing up is a path one must walk alone; a journey so solitary, it can lead even the most intimate friendships to violent ends.


Written in the pizzicato of Canary dialect and striking a gorgeous, crystal pitch, Dogs of Summer is a novel of terrifying power and exquisite yearning. Andrea Abreu's debut heralds the arrival of a startling new talent; it is a visceral, sublime story about beauty – and love – forged in an essential but neglected corner of the world.